custom boss bobblehead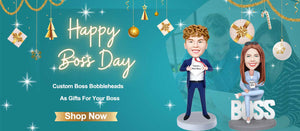 Custom Boss Bobbleheads As 2023 Boss Day Gifts 0
October 16th is "Boss Day" in the United States, which is a perfect opportunity to say thank you to a boss or supervisor who has guided and helped us in our work. While traditional gifts like cards and custom water bottles are great, why not try a newer and more fun gift this year with a custom boss bobblehead?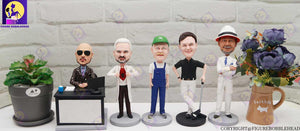 Custom Bobbleheads To Thanks Your Boss-- Best Gifts Ideas for 2023 Boss's Day 0
October 16th is the National Boss's Day in the United States. As an employee or partner, are you still worried about what gifts are selected for yo...